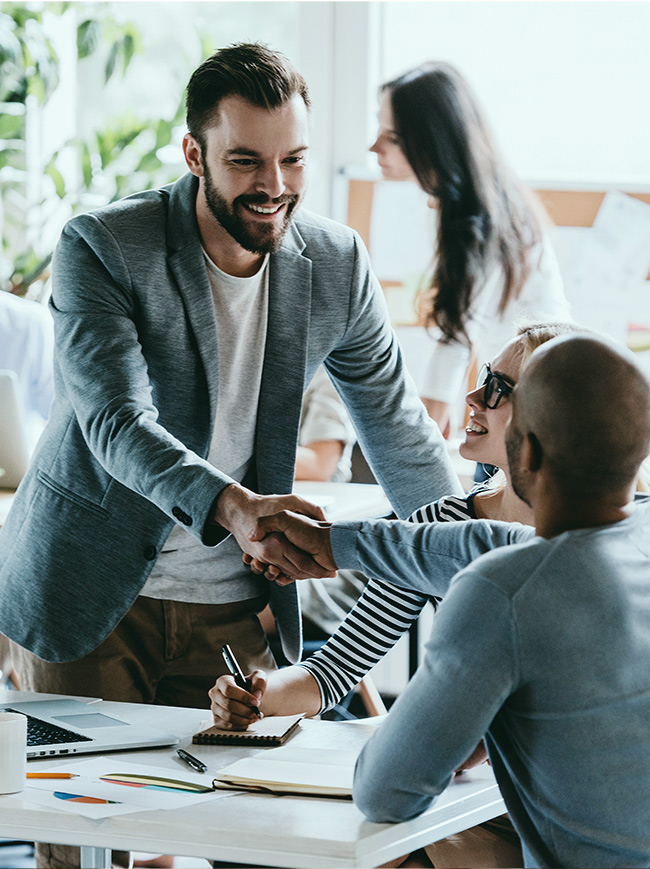 Our Services
Get your company into an international context
Opening up to new scenarios and competing in and communicating with international markets, requires honing significant skills and the support of experienced and reliable partners. The quality of Verbalang's linguistic services s an added value for companies that wish to make a difference and seek to operate in international and highly competitive contexts.
Discover our services and start communicating in a market without borders
A wide range of language services combined with experience, accuracy and timely delivery is the perfect combination to best meet the specific needs of each of our customers. Our translators and interpreters also guarantee the quality of our services. For years they have been providing their extensive experience in a wide range of companies, with specific skills in different industry sectors.
Translation, interpreting and language consultancy services are accurately provided with quick turnaround times and high-quality content. We put at your disposal all the best tools to make your international communication effective and successful!
Translation Services
Our accurate and professional translation and proofreading and editing services provide our clients with an optimal output to meet the demands and expectations of any corporate and industry sector. We understand the importance of supporting your company in accessing international markets and are committed to working by your side to make this process as thorough as possible, without ever neglecting the peculiarities of each language and culture.
Interpreting Services
Interpreting services for business meetings and negotiations. Our team of qualified professional interpreters has honed extensive experience in business negotiation at all levels. We offer simultaneous, consecutive and liaison interpreting for business trips and meetings, as well as linguistic assistance for international trade fairs, events and exhibitions. Relying upon a trusted interpreter is indispensable for facing the daily challenges of an international market.
Comunica con la giusta interpretazione in un mercato senza confini!
Internationalization
Internationalization is a critical business process for any company committed to creating multilingual products. It is crucial to keep in mind the various markets a company intends to target and to make the necessary adjustments in the early stages of product design and development. Our team of experts will help you assess your ability to reach a new market by providing the necessary information. We are committed to design the best solution for your company, assisting you in the process of adaptation to foreign markets.
We translate your vision. Take your business to the world with Verbalang!